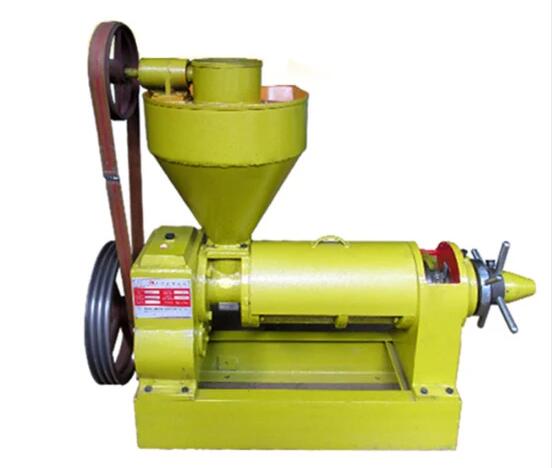 Oil making machine is a single screw oil press, which is mainly composed of feeder, gear box, press cage, screw shaft and frame. Compact structure, high oil output and small floor space.
Our oil making machine can be customized according to customers' requirement. Oil making machine is ideal for industrial oil production. We have exported our machines all over the world, such as India, Jamaica, Australia, Russia, Nigeria, Zambia, USA and etc.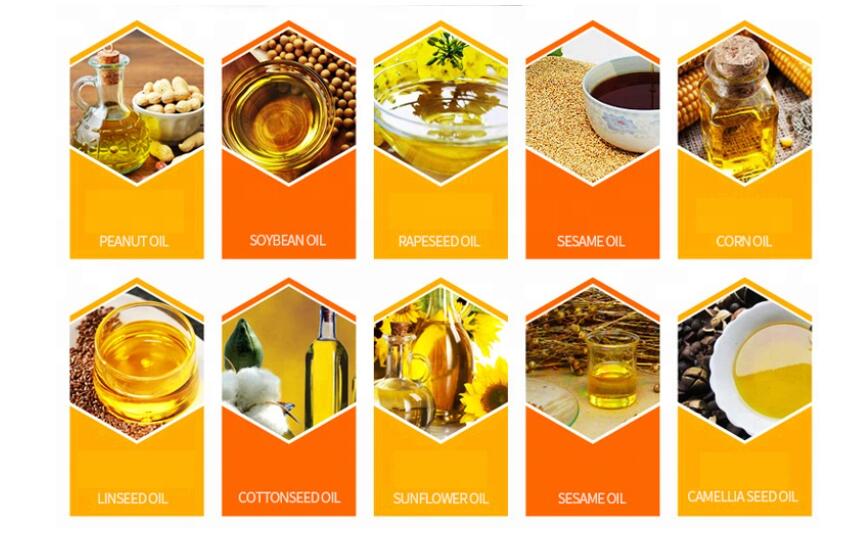 The Advantage Of Oil Mill Machine
1. High oil rate – Compared with the old equipment, the normal rate of oil can be higher than 2-3 percentage points, the annual economic benefits are considerable.
2. Energy saving – The same output reduces electric power by 40%.
3. Labor savings – Equal production saves labor by 60%, and production can be organized by 1-2 persons.
4. Wide use – It can squeeze peanuts, flax, sesame, rapeseed, sunflower, cottonseed, soybeans and more than 30 kinds of oil crops.
5. Small footprint – It takes 10-20 square meters to be used.
MODEL
CAPACITY
POWER
WEIGHT
SIZE
RF130
Speed:450-500KG/H

10–12T/ 24HRS

21.7 kw-4P
1135 KG
2250*1100*2080MM
RF128
Speed: 300-375KG/H

7–9T/ 24HRS

18.2 kw-4P
968KG
2100*1130*1770MM
POWER
RF130
RF128
PRESSING POWER
18.5KW-6P
15KW-6P
MAIN SHAFT HEATING POWER
1.8KW-220V
PRESSING CAGE HEATING POWER
1.4KW-220V
MODEL
CAPACITY
POWER
WEIGHT
SIZE
RF125
Speed:210-300KG/H

5–7T/ 24HRS

17.6 kw-4P
775KG
2100*1000*1970MM
RF95
Speed:150-200KG/H

3.5–5T/ 24HRS

13.6 kw-4P
740KG
1900*1000*1970MM
POWER
RF125
RF95
PRESSING POWER
15KW-4P
11KW-6P
MAIN SHAFT HEATING POWER
1.8KW-220V
PRESSING CAGE HEATING POWER
0.8KW-220V
MODEL
CAPACITY
POWER
WEIGHT
SIZE
RF85
Speed:60-80KG/H

1.5–2T/ 24HRS

8.3 kw-4P
 450KG
1550*900*1280MM
POWER
RF85
PRESSING POWER
5.5KW-4P
PRESSING CAGE HEATING POWER
0.8KW-220V