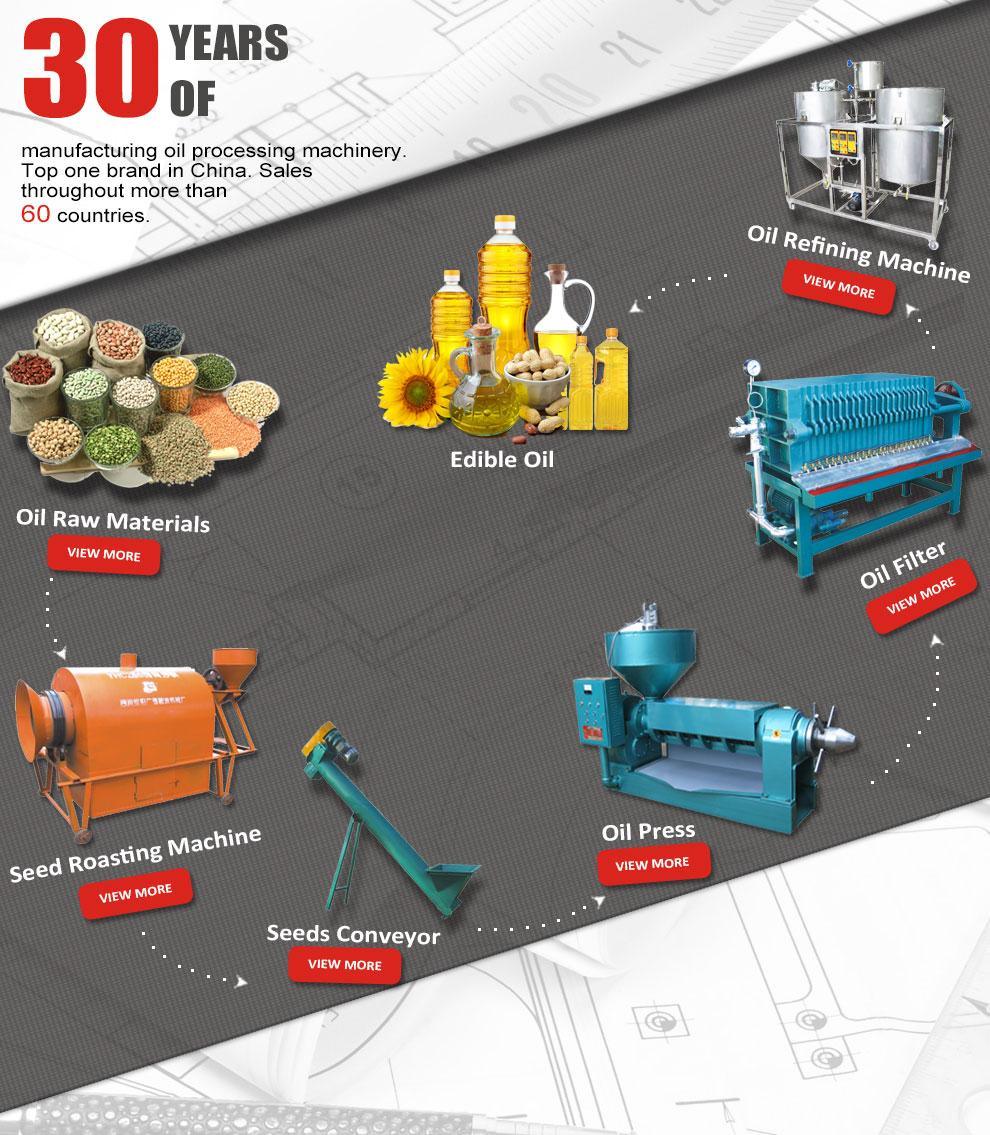 Advantages of sunflower Oil Making Machine with air pressure filter
-with heater and oil filter machine in one,
-process seeds 330kgs/hour.
-Day output 330kgs/h, oil content of residue cake is ≤ 8%.
YZLXQ130-8 applicable oil material:
Suitale for more than 30 kinds of oil plants all around the world, such as rapeseeds, cotton seeds, soybean, shelled peanut, flax seeds, sunflower seeds and palm kernel, etc.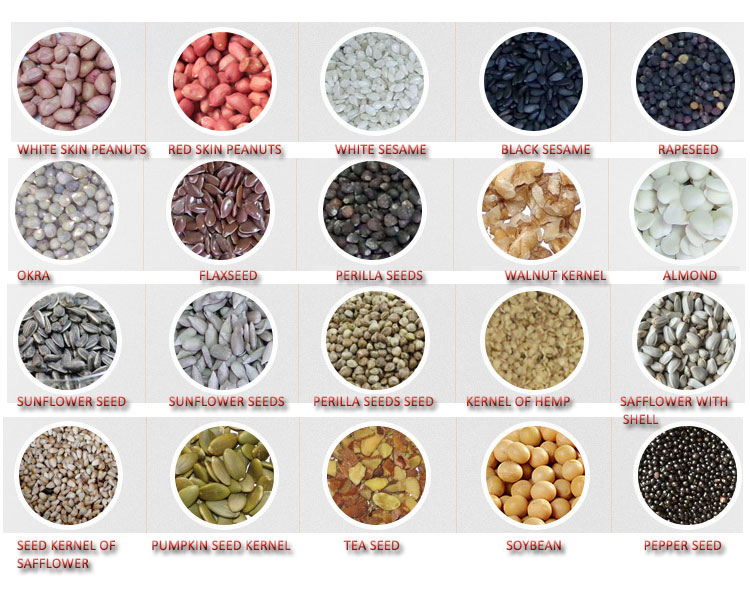 This screw oil press machine can process sunflower seeds, rice bran, tung oil seeds, corn, oil palm fruit, black mullet seeds, pepper seeds, sesame seeds, rapeseed, soybeans, tea seeds, cottonseed, peanuts and so on.
The screw press is mainly composed of electrical control, automatic heating, adjustment, transmission and vacuum filter oil.
Main features:
1. The automatic control part is composed of an air switch, an AC contactor, a temperature controller, and an automatic circuit protection device.
2. The heating press part consists of a heater, a squeeze screw and a squeeze bar, and a body assembly.
3. The transmission part consists of a main shaft and a reduction gear box, a pulley, and a motor wheel.
4. The adjustment part consists of adjusting screw, adjusting nut, handle, lock nut and so on.
5. The vacuum filter oil is partially composed of vacuum pump and oil filter barrel.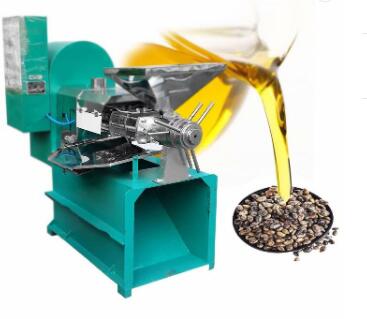 Parameters:
| | | | | | | | |
| --- | --- | --- | --- | --- | --- | --- | --- |
| Model | Capacity | Power | Heating Power | Vacuum pump | Net Weight | Gross Weight | Size(mm) |
| HL-80A | 80-100kg/h | 5.5kw | 2.5kw | 4L | 630KG | 780KG | 1700*950*1650 |
| HL-100A | 150-200kg/h | 7.5kw | 3kw | 8L | 900KG | 1100KG | 2100*1050*1750 |
| HL-120A | 250-300kg/h | 11kw | 3kw | 10L | 950KG | 1150KG | 2200*1100*1800 |
| HL-130A | 300-400kg/h | 18.5kw | 3kw | 10L | 1100KG | 1200KG | 2500*1200*2100 |
| HL-165A | 450-500kg/h | 30kw | 3kw | 10L | 2400KG | 2600KG | 2650*1250*2430 |
Product Video