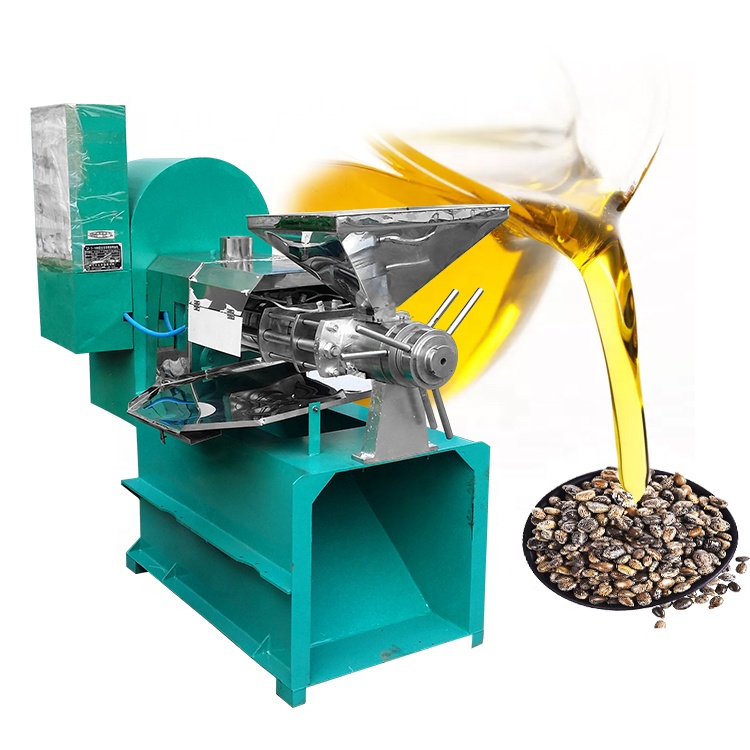 Good Advantage:
1. Our oil presses can be used to press many kinds of oil seeds, such as Jatropha, Walnut, peanut,     soybeen, sesame, sunflower seeds, peanut, flax seed, camellia, cotton seed, ect.
2. The oil output rate can be as high as 35% – 50% according to different oil seeds.
the oil is of superior quality if treated properly.
3. The oil residual in cake is much lower, only about 5%.
4. It is easy to operate and maintenance, so it can save you labor cost.
5. The energy consumption is much less than most oil presses in China, so it can save your production cost.
Model

TZ-60A

TZ-80A

TZ-100A

TZ-125A

TZ-150A

Screw diameter

60mm

80mm

100mm

125mm

150mm

Capacity

(kg/h)

30-60

125-150

200-250

250-350

500-600

Motor

2.2kw

5.5kw

7.5kw

15kw

22kw

weight (kg)

220

700

1100

1400

1700

Size

(mm)

1280*630*

1370

1480*630*

1570

2200*810*

1850

2200*1650*

1750

2600*2100*

1730

Remark: TZ-125A and TZ-150A price are cold press type,  including 2.5-meter feeding machine.
Application range:
spiral oil press made by our company is suitable for squeezing many kinds of vegetable oil, such as rapeseeds, cotton seeds, soybean, shelled peanut, flax seeds, sunflower seeds, and palm kernel, etc.
1. What raw materials are suitable for the oil press machine?
Soybeans, peanuts, cottonseed, rapeseed, olives, sunflower seeds, nuts and other oil crops.
2. Do you need to pay attention to the machine before using it?
Before the machine works, preheat the machine for about 20 minutes.
For example, when the oil press presses peanuts, the temperature of the machine is about 180 degrees.
3. Can the thickness of the oil cake be adjusted?
The thickness of the oil cake can be adjusted
4. Can the oil extract by the machine be eaten directly?
The oil squeezed by the oil press is ordinary oil, and the screw press machine has an oil filter. Oil filters can simply filter the impurities in the oil, so the oil by filtered can be used directly. But if you want to reach the first oil standard, the oil needs to be processed by refined oil.