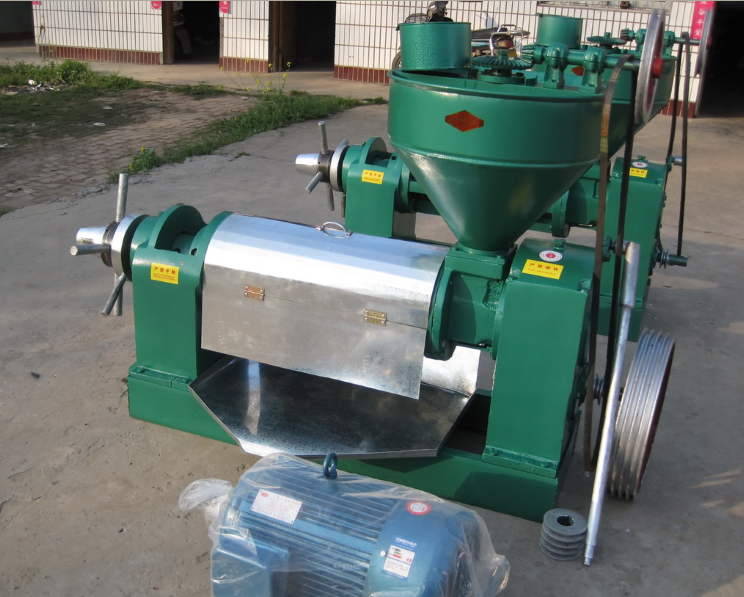 1. Overview:
Type 6YL-80
It has superior performance, low residual oil rate, long working life, reasonable price and wide pressing range.
2. Working methods:
The machine can be used with various steaming wok, seed frying machine and extruder for presaging, or according to the user's needs, the cleaned material can be directly put into the oil press for raw pressing.
3. Product features:
(1). Wearing parts are made of high quality steel after carburizing, which prolongs the service life and reduces the user's use cost and maintenance time.
(2). Reasonable design of pressing chamber improves oil output efficiency.
(3). Perfect pre-factory grinding and testing procedures improve the ease of use of the oil press.
4. Product parameters:
Project name: 6YL-80 screw oil press
Output (ton/day) : 2~3
Power (KW) : 5.5
Weight (KG) : 330 KG
Volume (MM) : 1320X540X1020
Although 6YL Screw oil press machine is small in size, it boasts superior oil making capacity.It can be used for various materials such as Peanuts, Rape seeds, Soybeans, cottonseeds, Tea seeds, Tung Tree seeds, Sunflower seeds, Palm kernel, Coconut meat, Corn germ, Rice bran, Almonds, Black cumin, Cacao beans, Coffee beans, Hazelnuts, Hemp seed, Jatropha, Jojoba, Linseed, Mustard seeds, Black seeds, Palm nuts, Poppy seeds, Pumpkin seeds, Shea nuts, ,etc.