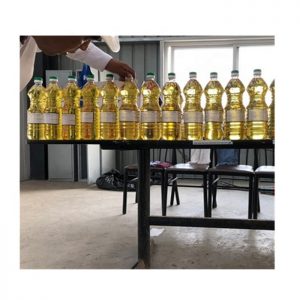 Soybean/sunflower oil solvent extraction plant machine and cooking oil manufacturing machine:
Large scale crude oil extraction machine is mainly used in the middle and large scale oil mill plants for vegetable seed .These large oil presses are generally divided into two kinds: oil press for hot pressing, and low temperature oil press for cold pressing. The large scale oil press extraction machines we supply is suitable for extraction of vegetable oils from oil bearing seeds and nuts, such as rapeseeds, grounnut, sesame seeds, cottonseeds, soybean seeds, corn germ, copra, sunflower seeds, etc.
Soybean/sunflower oil solvent extraction plant machine and cooking oil manufacturing machine:
1.to reduce wear and tear on the follow-up equipment, improve environmental quality workshop;
2. improve equipment production, improve oil yield, to ensure maximum quality fat, meal and byproducts;
3.the lowest rate of fuel crushing, destructive for protein meals minimum.
1.Solvent pumps: continuously spray solvent to the rotary-type extractor
2.Roary extractor: Spray and soak the pre-pressed cake with solvent so that oil fats can be dissolved in solvent(form miscella). After processing, you can get wet meal and micella (mixed oil).
3.DTDC: Used to separate the solvent from the wet meal.
4.Miscellanous tank 1st: pump the miscella (oil with solvent) in to the miscella 1st , and then add 10% saline water to it.The phospholipid and impurities in the miscella will react with the saline water, at last the reactant precipitate, reaching the goal of purifying.
5.Miscella tank 2nd: the purified miscella will be pumped into it.
6.Miscella stripping: it will remove the remaining solvent in miscella. And the solvent will be discharged to condenser for recycling.
7.Condensers: used to cooling the solvent gas separated from the wet meal and miscella for recycling Processing:
Features of our production line
1 Wide application for a great number of vegetable plant seed。

2 Small investment, fewer land space, but with the complete function of oil processing to get higher oil yield.

3 Easier to operate, easier to install and commissioning.

4 Need fewer labor than single oil press machine, with considerable design, it only needs 2~3 persons to running the whole line.

5 The semi- continuous can avoid the unstable material feeding caused by manual and make the worker safety more under the higher temperature working situation

6 We use screw pressing to obtain high-quality oil, which is safer and healthier. The storage time of refined oil is longer.
Why Choose Us
1.we can free offer complete set 3-500 tons/24 hour cooking oil plant project offer .
2.we can do turn-key project, including design,installation, test and training
3.One-year free spare parts.
4.One-year quality gurantee.
5.Lifetime service.