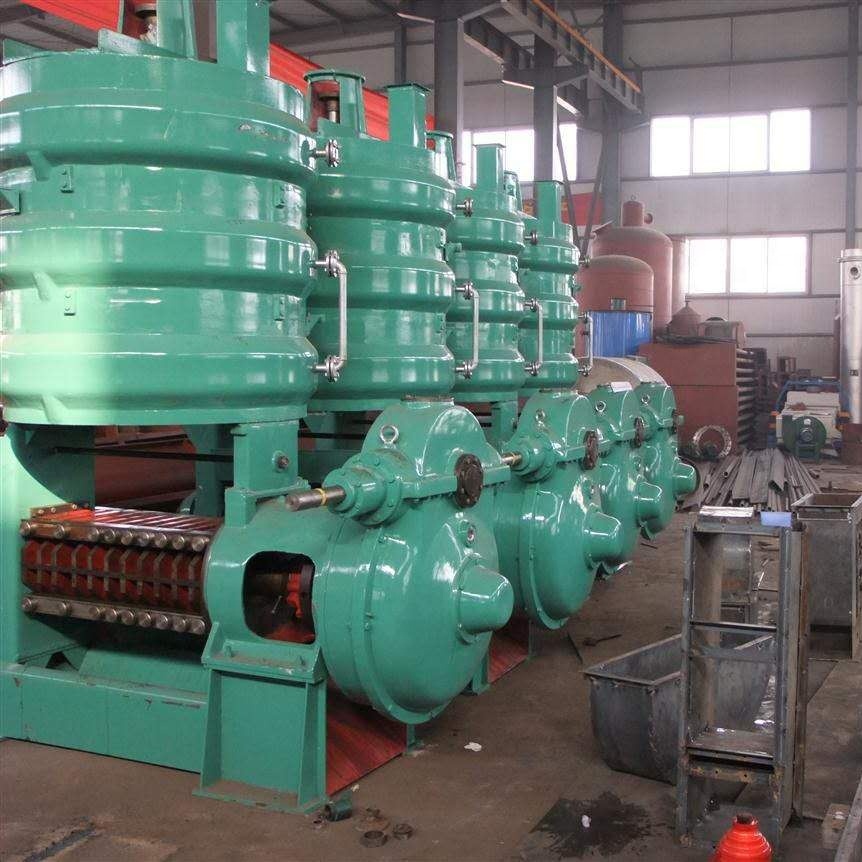 1.Oil Seeds Steaming Cooker Introduction:
YZCL180*5 Steaming Cooker is the processing equipment, with which the uncooked flaking billet is made to cooked billet by cooking after making humid. In order to meet the requirement the next pressing or leaching, the equipment could be used as softening cauldron. Oil seeds leaching culd improve the quality of flaking, and then improve the yield of oil, as well the quality of squeezd oil. Is the necessary equipment in vegetable oil seeds pre-processing for the vegetable oil plant the diameter.
2.Oil Seeds Steaming Cooker Specifications:
Suitable for roasting/drying different oil materials, such as rapeseed, peanut, soybean, sesame, cottonseed, coconut, palm embryo, etc. It is also used for conditioning the seeds before pressing to get the better pressing terms for oil seeds.
Its heatingsource is steamor conducting oil.
YZCL system steam cooker is a kind ofcontinuous steam cooking equipment, it mainly used to fry, wet, soften and heating the raw materials into cooked flakes through temperature and moisture to get better oil ouput in oil press machine and improve cake quality, its one of the most important part of the pre-pressing, pressing, solvent extraction plant.
The process is to add the hot water into the seeds crushed/flaked to moist, to add steams for steaming the seeds, to dry the seeds for ridding off more water content.
In the process, with the water and temperature to make the protein of seeds change the character, make the oil moleculeo loose for easily pressing to get rude oil, also get the better cake and oil.
The machine includes: cooker body, steam pipe & valves matched with cooker, motor, reducer, thermometer, pressure gauge.
FEATURES AT A GLANCE
Steam cooker for edible oil seeds Feature:

1. Perfect cooking function, and can adjust the raw materials moisture properly.
2. The quipment occupy small space, low voice , easy operation and simple operation.
| | | | | | |
| --- | --- | --- | --- | --- | --- |
| Type | YZCL150x5 | YZCL180x5 | YZCL210x5 | YZCL220x5 | YZCL250x5 |
| | 25-30 T/D | 35-50 T/D | 50-80 T/D | 70-90 T/D | 90-120 T/D |
| Motor Power | 18.5KW | 22kw | 30KW | 30KW | 37kw |
| Working pressure | 0.7Mpa | 0.7Mpa | 0.7Mpa | 0.7Mpa | 0.7Mpa |
| Heating Area | 14.6 | 19.7 | 23.6 | 25.6 | 35 |
| Inter Diamater | φ1500 | φ1800 | φ2100 | φ2200 | φ2500 |
| Layer | 5 | 5 | 5 | 5 | 5 |
| Reducer velocity | 1:30 | 1:30 | 1:30 | 1:40 | 1:40 |
| Main Rotation | 33rmp/min | 33rmp/min | 24rmp/min | 24rmp/min | 24rmp/min |
| Reducer type | ZCL1:30 | ZCL1:30 | ZCL1:40 | ZCL1:40 | ZCL1:40 |
| Motor type | Y200L1-6 | Y200L1-6 | Y225L1-6 | Y225L1-6 | Y250M-6 |
| Overall dimensions | 4710 | 4710 | 4710 | 4850 | 4850 |
| Weight | 5850kg | 7000kg | 8700kg | 10000kg | 13000Kg |