The economic benefits and importance of the oil palm tree cannot be overemphasized in today's vegetable oil market. Some of its byproducts include palm kernel cake, palm oil, and palm kernel oil. Today we seeks to respond to the common questions that many interested entrepreneurs have in mind concerning the production of palm kernel oil. It gives you tips about investing on palm kernel oil refining in Nigeria. Some of the most commonly asked questions include:

Is starting palm kernel oil processing business worthwhile?
The production and processing of palm kernel oil offer people involves in palm oil industry an opportunity of earning a steady income. The venture also provides employment opportunities for many people who would otherwise be without jobs. On a national level, you will be contributing to the reduction of dependence on other countries as far as increasing the demand for food in Nigeria is concerned. Of utmost importance is to learn the ropes as soon as possible. You also need to give the venture deserved attention and seriousness. Since the demand for palm kernel oil is enormous locally and internationally, the business is definitely worthwhile.
Make a Palm Oil Mill Strategy
Making a good business strategy is the first step in starting a company or oil mill. Study the requirements of palm oil processing business in terms of technology, capital, market, and competition. Visit websites to get knowledge on the economic scope and statistics of the industry in your region. Study the operation of established industries to be aware of their working process. Make a strategy including a proposed location, target market, start-up capital, operational cost, and other finances. Obtain the necessary financing for your business,for instance, as of the year 2016 a 20TPD capacity palm oil processing plant which can process 400~500kg palm fruit, costs around $70,000. Before choosing a location for your palm oil processing plant, you will need to consider the market, availability of the raw material and mode of transport. A good location will be very close to the target market and the source of raw material. For instance, a palm tree or kernel nut field so as to reduce the supply and transportation cost.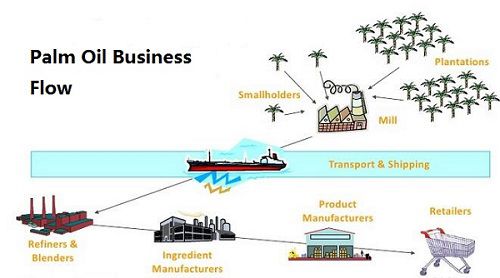 Palm Oil Manfuacturing Process
Palm oil processing include bunches reception and threshing of the kernel nut, sterilization of the bunches, palm oil extraction and clarify of the oil, storage and recovery. As all of these processes require the use of machines, you will have to buy the good quality machines for each process. A good quality palm oil processing machine will save you a lot of time and money in the long term. So it is necessary that you choose the machines carefully. For effective running of your palm oil processing plant, you will need to hire competent employees. Advertise vacancies for candidates experienced in the field of palm oil processing industry. You will need to hire a technician, an assistant, a storekeeper, from about 5 to 10 other staff members, a quality control official, sales, administrative and security officials. Starting a palm oil business is a big achievement for any entrepreneur, but maintaining one is another issue. There are many challenges that face every entrepreneur when starting a palm oil mill. However, with determination and careful planning, you can overcome all of these problems.