Palm oil is pressed from the fresh fruit of this tree. Today, palm oil remains an important ingredient in African and Brazilian cuisines. Many processed foods also contain palm oil, such as cookies, margarine and chocolate.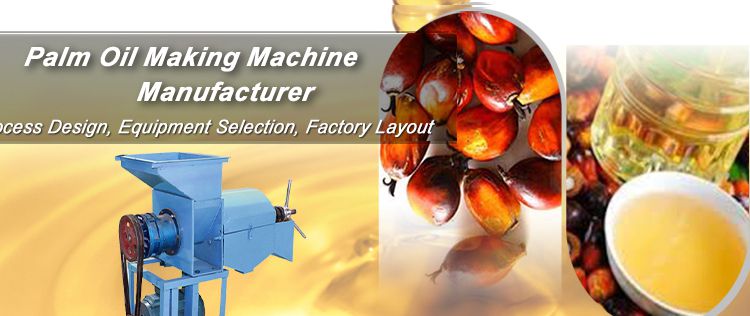 In addition, palm oil is moderately unsaturated, free of linolenic acid, and rich in natural vitamin E, a natural antioxidant, which makes palm oil more suitable for frying and grilling foods than other oils. Due to this, it is considered a popular cooking oil and it ranks on top of other edible oils.
A Business Strategy for Palm Oil Production
Establishing a palm oil processing plant for commercial purposes might be a financially rewarding option for those who plan to start a business in the edible oil production line industry. Here, a complete business plan for a small-scale palm oil processing plant is available. It will be very useful to consider these guidelines when starting out. Hence, it's a good idea to keep these tips in mind.
As income and population rise, so does the demand for palm oil. In fact, it is more influenced by one's net worth.To begin, look into the already-established manufacturers in the market. When you work on your project report and business plan,  this information will be extremely beneficial to you.
  2.Choose the Location to Set Up Equipment
Now, you'll require a moderate covered area for the operation of the palm oil plant. lt is dependent on the production volume and the unit size on how much floor space is required. Small-scale palm oil processing plants, for example, need an area of about 100 square meters for oil processing, packing of the oil, raw materials storage, and so on. By the way, water and electricity supply must be available at the chosen site. In order to set up a palm oil production unit, you can also get a long-term lease in any industrial location.
 3.Selection of Palm Oil Extraction Machine
After defining the location, the next step is to select a palm oil extraction machine, which is quite important in this industry. There are a variety of oil milling machines available on the global market. Compare the prices and feedback from the industry before making a final decision. High-quality palm oil may be produced with the most suitable equipment for palm oil pressing and refining.
 4.Installation and Commissioning of Machines for Palm Oil Processing
After deciding on a location and purchasing a palm oil processing machine, it is time to get the equipment up and running properly.
For palm oil mill production business, even on a small-scale palm oil mill operation, there is a lot of potential to have a strong distribution network. As a result, you could ensure that your palm oil is delivered to consumers via the finest possible channels.
Processing Palm Oil on a Smaller Scale Means Lower Costs
For palm oil processing operations, the small-scale type is ideal to start with because it offers incomparable advantages.
 With a low input and high output. A small-scale palm oil processing plant requires a simple combination of equipment , therefore, it won't cost a lot of money. However, due to its high oil production, the income is also significant.
Occupy little space. This small palm oil production equipment takes up little space.
Less maintenance and easy to operate. To ensure long-term success, we use a proven palm oil processing method and a top-quality oil production machine that are both well-known in the industry.
Palm oil pressing technology


The pressing of palm oil has 5 steps:
Palm fruit cleaning
The oil palm fruit must be cleaned first to get rid of impurities and foreign materials that may damage the screw oil press. This step uses magnetic separator and vibrating screen to remove metal debris and sand, stone, etc.
Size reducing
This palm fruit processing step is to cut the palm kernels into small particles, which can increase their surface area, so that these pieces are easy for flaking.
Flaking
The flaking machine can extrude the particle palm kernels into flakes, which further enlarges their superficial area and also destroy the cell walls, so that oil is more easily extruded in later steps.
Steam cooking
The steam cooking machine (stack cooker) can adjust the moisture content of palm flakes, reduce the viscosity of oil, and also coagulate protein in oil meal to accelerate the separation of oil from protein.
Palm oil screw pressing
The conditioned palm flakes are fed into the screw oil press, and extruded in the barrel. Then crude palm oil is made.