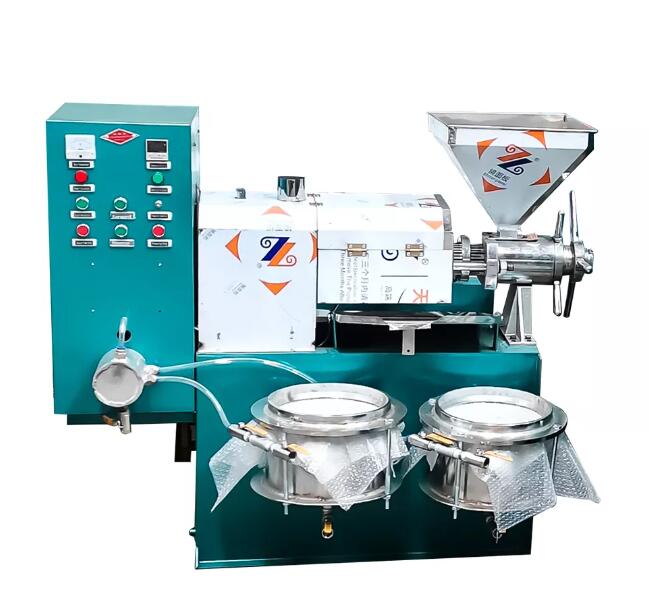 Mini oil mill plant is featured of easy installation, commission and operation. It requires small land space and small investment compared with large automatic oil mill plant, but still contains complete functionality of oil milling plant. Compared with single oil press, this mini oil processing plant needs fewer labor and the feeding is much more stable. Only 2 or 3 worker is enough for the whole plant.
This small scale oil mill production assembly unit is a good choice of manufacturing cooking oil from soybean, peanut kernel, sunflower seeds, cotton seeds, sesame seeds, maize germ and many other oil bearing materials.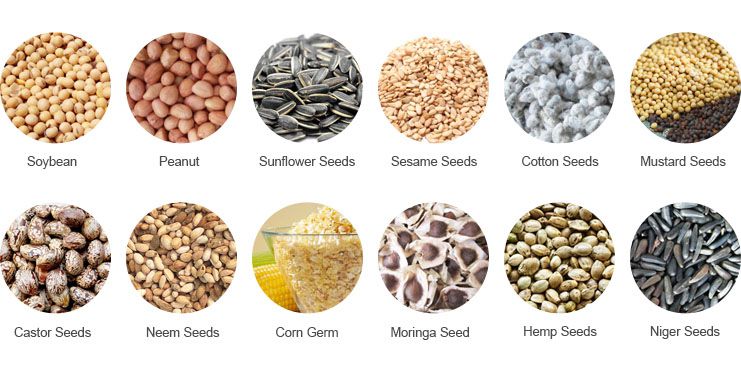 Below is the main machinery included in the mini oil processing unit. If you are interested in start a mini or small sacle oil making business, this plant is sure to surprise you!
Main Equipments in The Small Oil Plant
The related machinery could be different when pressing different oil-bearing crops. ABC Machinery have a professinal engineering team to make the best tailor-made plan for each of our customer.
Cleaning Sieve (Screening)
First of all, the oilseeds needed to be cleaned to remove dust, stone, bad ones and other impurities. This cleaning sieve can process various kinds of granular grain materials. It is the most popular cleaning machine for oil production.
Oilseed Roasting Machine (Cooking)
This closed drum type rotary roaster is invented by ABC BEST Machinery based on home and abroad advanced technology. It is widely applied to oil mill plant for the cooking of vegetable oil seed. With roasting machine, the oil yield of the whole plant will be largely improved.
Integrated Oil Press (oil expelling and filtering)
This advance oil press machine combines the function of oil expeller and filtering machine. Compared to traditional expeller, our integrated oil presses are more efficient and need less labor. Moreover, this integrated oil pressing machine is equipped with an electrical control box, so that you can easily control the pressing temperature and make high quality cooking oil product. It is definitely the best choice for small oil processing workshops.
Screw Elevator (Conveying)
This is the most common use conveying machinery in oil pressing plant, due to its simple structure and attractive price.
Small Scale Edible Oil Manufacturing Machines
The small scale edible oil production plant we supplied ranges from 1 tons per day to 30 tons per day. Compared to large scale type, small scale edible oil processing plant costs less, requires less maintenance and power consumption, but has the full functions of oil production. If you choose us, we will offer the most favorable price to help you set up the small scale edible oil mill plant.

Small edible oil processing plant connects small types of oil processing machines together to realize the continuous oil manufacturing. Generally, the main machine for a small scale oil processing plant has cleaning sieve, cooker, oil press machine and oil filter press. If the raw materials have shells, such as peanut/groundnut, cottonseeds, a shelling machine should be equipped with it. The cost of a 5tpd groundnut oil mill plant that is designed with manual elevators may cost at least $5,500 or above. In most case, different equipment selection, different oil production process and other factors can the final price.
| Oil Type | FFA (Acid Value) | PV (meq./kg) | IV (g/100g) | Viscosity (mPA s) at 40℃ | Saponification Value |
| --- | --- | --- | --- | --- | --- |
| Soybean | 1.15 | 10 | 139 | 33 | 195 |
| Sunflower | 1.21 | 6.6 | 134 | 35 | 193 |
| Mustard | 1.5 | 20 | 125 | 48 | 184 |
| Palm | 1.75 | 3.18 | 45 | 29 | 202 |
| Olive | 6.6 | 10 | 94 | 40 | 196 |