Automatic screw oil pressers is suitable for most oil-bearing crops can realize thorough squeezing, continuous squeezed speed, high production efficiency, low energy consumption, high output.
The oil press machine including screw oil press, electrical element for heating chamber, vacuum filter for cleaning oil. It can extract vegetable oil from different oil materials, such as peanut, rape seed, cotton seed, sesame, olive, sunflower, tea seed, coconut, cocoa, soybean etc. You can get better edible oil easily from our oil making machine.
The oil extraction machine is suitable for medium-small sized oil extruding workshops or professional farmers. Certainly, they can be used for repressing in submerging oil workshops too. (Related post: Commercial Process of Manufacturing Edible Vegetable Oil >>)
Advantages
1. High rate of oil yield: directional pressure, multi-step impelling, complete pressing once only.
2. High output: strengthened feeding system, fast process, high efficiency.
3. Automatic temperature control: electric program control, scientific heating, and automatic control of temperature.
4. Automatic oil filtration: under the principle of negative pressure of air, vacuum diverter is adopted for effective separation of oil and residue.
5. Safe and convenient: compact structure, small floor space; the transmission system adopts closed protection.
6. Beautiful appearance: the machine is coated with the latest material through static electricity, with strong adhesion and grease and high temperature resistance. It's beautiful and easy to clean. It also can be customized stainless steel shell.
7. Durable: High quality wear-resistant steel and anti-fatigue castings ensure stable performance and long-term continuous work.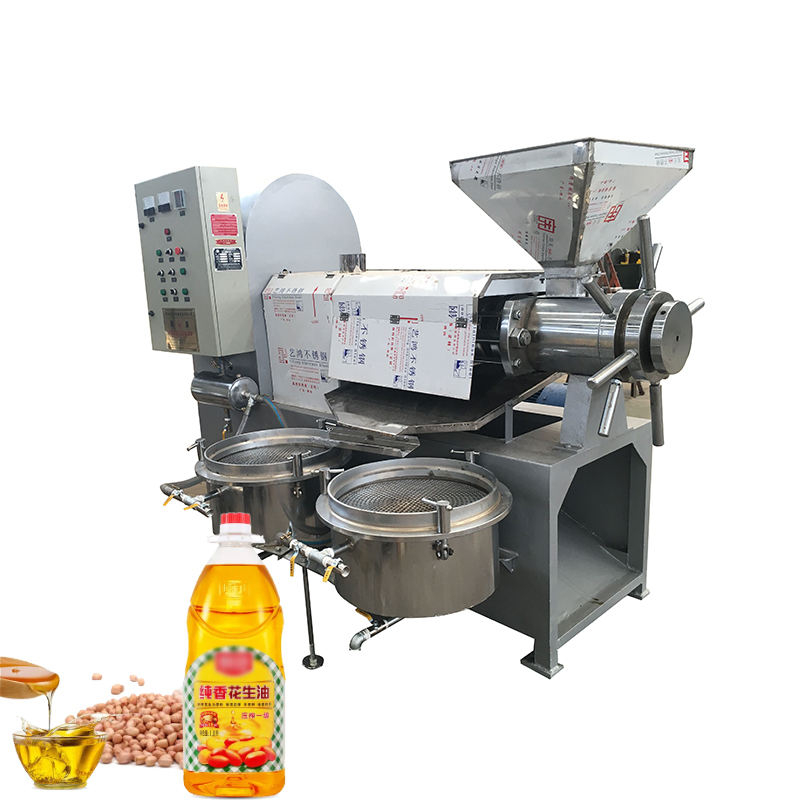 Specification
* We have a variety of models to choose from.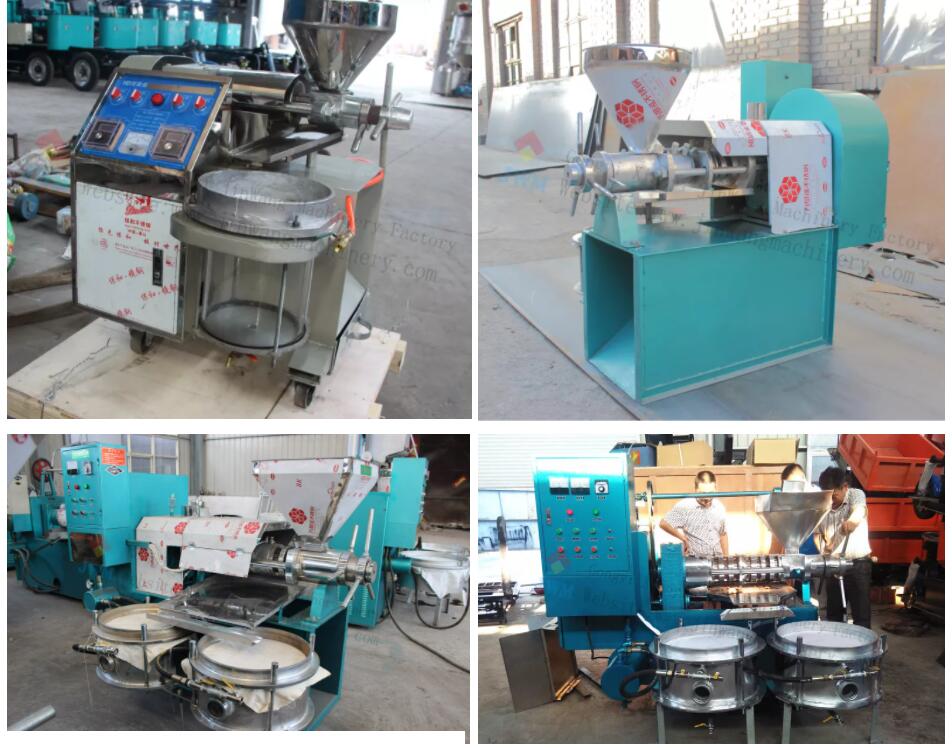 Hot & Cold oil press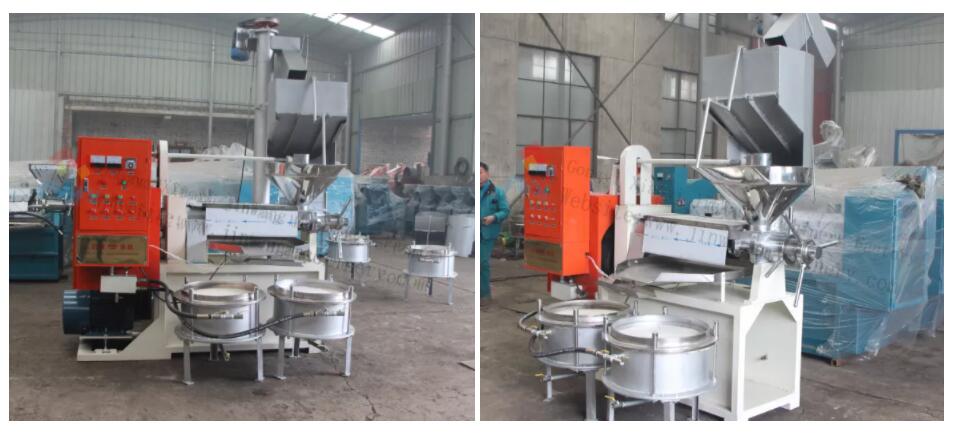 *

Oil seeds are pressed under normal or low temperature. This can make sure the nutrition of oil seeds not being damaged. And it's helpful for people's health. When cooking, it will produce less cooking fumes than hot press, which can solve the troubles of some housewives.
*

Oil seeds are pressed after being heated with high temperature. Hot oil press is crude oil, which is deep in color and high in acid value. This has higher oil yield and more fragrant flavor than cold press. But hot press may damage biologically active form of oil seeds.